Planet Surfcamps - Fuerteventura
Our Surfcamp
These are only a few of many reasons why we opened up our surf camp Fuerteventura in Corralejo, a former smuggler's and pirate's stronghold. Even though there is a beautiful beach within walking distance from our camp, we use our vans to take you to the best surf spots every day. Because Fuerteventura offers so many different surf spots you don't have to be worried about getting bored or missing out on good surf: apart from the beginner beaches like El Cotillo there are many surf spots for intermediate and advanced surfers, especially on the north shore of Fuerteventura.
Our surf camp Fuerteventura is also one of the few surf camps on the island that are part of the Canarian und Spanish surf federation.
Accommodation Fuerteventura – Surf house, surf apartments and other types of accommodation
The Surf house is only 400 m away from the beach and central in Corralejo. From there you get very fast to surfspots, to the beach, bars or restaurants, clubs or useful things like supermarktes, ATMs or busses.
The surf apartments, Serenada, Las Conchas, Caleta Playa and Galera Beach are also in Corralejo and enchant with – depending on the surf apartment – with sea view. They are private, well-kept and offer enough room for you. They are equipped with a kitchen, bathroom and 1 or 2 bedrooms. The apartments are also central and at the same time close to the beach. You stay with 2, 3 or as you wish even with 4 people in one apartment.
Surf School Fuerteventura – the best Surf school on the Canaries
Our surf school is the heart of our camps, in this case our Surf School Fuerteventura. Since we are little surfing has always belonged to our lives and it is still an essential part. This passion we really wanted to make to our job with that we have founded our first surfcamp a few ages ago. Through our experience and the study of different training methods we developed our own schooling concept with that we are successfully teaching since many years. The fun factor is also an important part for us, because Surfing is more than just a sport: the point is also to make new friends and to internalize the fascination of surfing.
It is very important for us to pass on the lifestyle of surfing and everything that comes along with it, because we grew up at the ocean and we have always been connected with this kind of sport. With that the philosophy of our lessons in the Surf School Fuerteventura is to put the main emphasis on the practical experience even if a certain part of theory is necessary. It is important for us that you have a lot of fun during the lessons and that you reach learning progress really fast. With that the theory lessons are not only about surf-know-how but also about rules in the water and about the respect towards other surfers and the ocean.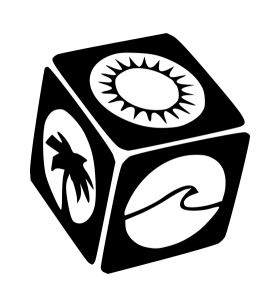 Address & Contact
Planet Surfcamps - Fuerteventura
Complejo Royal Park Haus 8 Avenida Fuerteventura
35660
Corralejo
,
Fuerteventura
Spain
Fuerteventura
Booking
Book your complete surf holiday with the following steps:
Book surf camp ➔ Book cheap flight ➔ SURF AND HAVE FUN!