Surf Camps in Europe and worldwide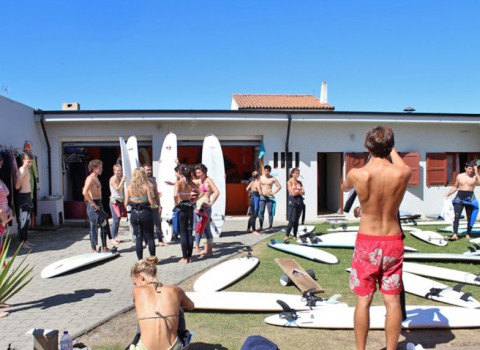 Are you looking for a suitable surf camp in Europe or worldwide?
You have dedicated your heart and soul to surfing and finally want to go back to the water? Then you should really check our worldwide surf camp search tool.
Or you are a beginner and want to learn surfing and are looking for the right surf camp for the first time to go surfing?
Then you are exactly right here! With our unique surfcamps overview you can easily find the right surf camp for your needs and your surf level.
What you should look for when searching for the right surf camp
Do you want to do a surf course also?
Then make sure you book a surf camp that also offers own surf lessons suiting your surf level with well-trained surf instructors.
Do you want also some party or are you primarily interested in surfing?
If you also want to party with other young people during your surf trip in the evening, then Surf camps in more crowded surf regions and places would be more suitable for you than e.g. a rather quiet surf camp in Costa Rica, Nicaragua, or Sri Lanka. You will find some party, e.g. most likely in one of the numerous surf camps in France, and especially in the places Moliets, Vieux Boucau, Seignosse and Hossegor.
What is current your surf level?
Choose a surf camp and a destination for your next surf vacation, which corresponds to your current surf level and try to realistically assess your skills. It does not help you if you e.g. try to surf in Bali, in big powerful and fast waves, and you just will be thrown around uncontrollably in the line-up. You will not get ahead and will not be able to learn much.
Are you looking for a surf camp in Europe or do you want to explore the wide world?
Think about whether you prefer not to go so far away and you Looking for a nice surf camp in France, Spain, Portugal, or Morocco, and thus less negative environmental impact than on a long haul flight. Or would you like to immerse yourself in something completely new and in a completely different world and get to know the culture of foreign countries. Then you look for example the surf camps in Central America, as well as Sri Lanka and surf camps in Indonesia.
Do you want some comfort in the camp or are you already happy with sleeping in a tent?
Decide for you whether a simple surf camp with little comfort (and also cheaper, of course) and accommodation in simple tents is sufficient, since you are only interested in surfing and everything else is unimportant for you. Or if you would like it more comfortable e.g. a private double room with decent beds and mattresses for you and your girlfriend.
Surf Camps for Beginners
If you are an absolute beginner, then you need no big waves with a lot of power, but rather small to medium sized waves with as much white water, so that you can first of all practice the basics like paddling and the take-off.
For this reason, for you as a beginner or starting Intermediate Surfer, the surf camps in France, Northern Spain and Portugal are best suited for doing a beginner surf course, and especially during the summer months.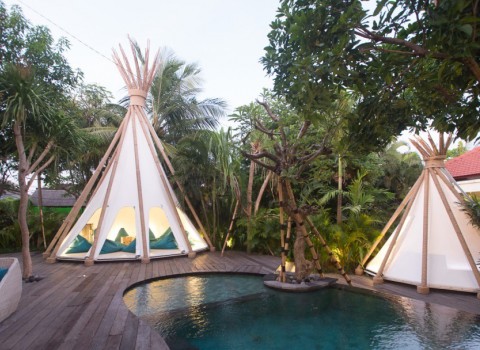 Surf Camps for Advanced Surfers
The reverse is the best advice if you can already surf and you are an Intermediate or an Advanced Surfer. Of course, for this level you are looking for the good, powerful green waves to practice your maneuvers best.
In order to have a good wave yield and high wave safety, you should at least in Europe plan your surf trip from late summer (from late August) to late spring (late May). During this period you will find the best and most consistent wave conditions in France, Spain, Portugal and also in Morocco.
In addition, you will find good surfing conditions and great surf camps for advanced intermediates and advanced surfers, such as surf camps in Bali, Lombok, Sumatra, Sri Lanka or even in Costa Rica, Nicaragua, Panama, Brazil and South Africa.
In which countries can you surf at all?
You can actually surf in almost every country of the world that has a coastline. But in some countries, waves are generally better on the coasts, and the wave consisty is higher than in other countries.
The typical countries for surfing you will find in the following overview:
Surfcamps in Europe:
Surfcamps worldwide:

France
Spain
Portugal
Kanary Islands
England
Ireland
Denmark

Morocco
South Africa
Senegal
Indonesia (Bali, Lombok, Java, Sumatra)
Sri Lanka
Costa Rica
Nicaragua
Panama
Australia
California
Newsealand
Bahamas
Mauritius
Search for surf camps in Europe and worldwide now